Small extension to create access to main shrine room.
The Colchester Buddhist Centre moved to these new premises with fantastic vaulted first floor space for a main shrine room, accessed only via a loft hatch. The brief was for a new stair with a wheelchair lift, and the new structure sits over an existing flat roof, and a new glazed roof and rooflights bring daylight into the back of the building. New construction sits alongside Victorian brickwork and steel.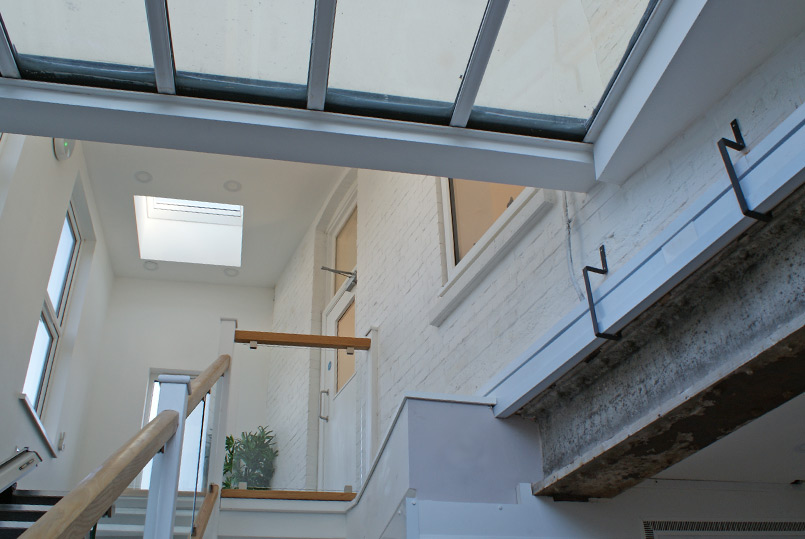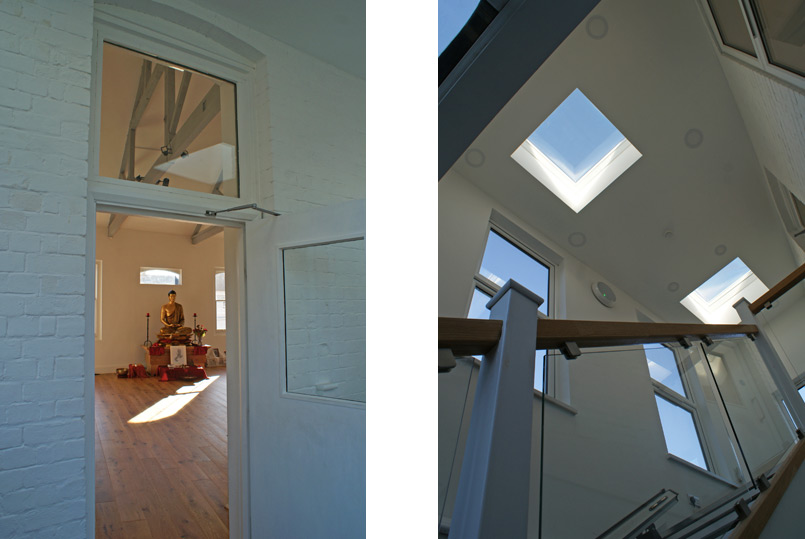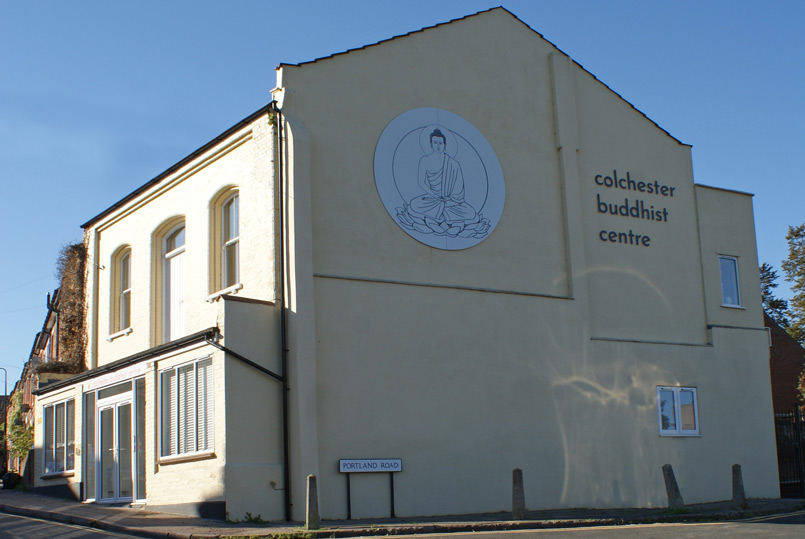 Side elevation of building.